Professor Giselle Reye's team at Pfizer has been named the 2023 recipient of a 2023 American Chemical Society Award. Recipients will be honored at the awards ceremony on Tuesday, March 28, 2023, in conjunction with the ACS Spring 2023 meeting in Indianapolis.
ACS Award for Team Innovation, sponsored by ACS Corporation Associates, Sean O. Bowser, Adam R. Brown, Nga Do, Shane Eisenbeis, Aran K. Hubbell, Ruizhi "Richard" Li, Matthew M. Marchewka, Ryan S. O'Neill, Giselle P. Reyes, Frank Riley, Philipp Roosen, John F. Sagal, Omar A. Salman, Karen Sutherland, Qi "Tony" Yan, Ming Zeng, Pfizer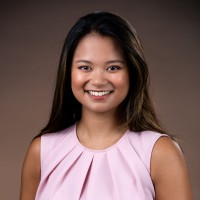 Please join us in congratulating Professor Reyes on this momentous achievement!
https://cen.acs.org/people/awards/ACS-2023-National-Award-winners/100/i32